Each of our annual fundraising activities has a great impact on the operation of our medical, surgical, and continuing education programs which benefit the most vulnerable people in Honduras.
Our fundraising activities give you the opportunity to show your support for those in need.  You can purchase tickets, become a sponsor, and/or make a donation at these events.
Golf Scramble
Saturday, June 10, 2023
Get ready for our 18th Annual CAMO Golf Scramble! If you love to golf and have a heart to serve our mission, then this event is for you.  This year we will host the event on Saturday, June 10, 2023, at The Pines Golf Club, Orrville. We hope to see you there.
Last year we had 23 teams participating with 67 sponsors. With great people and perfect weather, the event was a success. Through your participation and support, we raised $23,247 in 2022. Your help and support go a very long way for those who otherwise could not imagine the care they receive through CAMO. Thank you.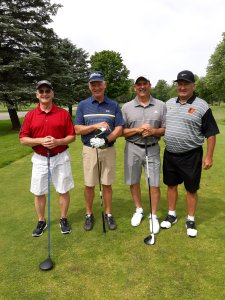 Salsa Sizzle
Saturday, September 16, 2023
CAMO's Salsa Sizzle is an annual fundraising event held on Saturday, September 16, 2023, at The Excelsior Room at Spoon located at 144 W Liberty St. Wooster, OH
The night is filled with live Latin Jazz music, delicious Latin-inspired food, dancing, and both a live and silent auction. All proceeds from this event benefit the programs and services which are in the most need of funding.
We put the FUN back into Fundraising!! Make sure to Save the Date!