Our annual fundraising activities give you the opportunity to show your support through participation. You can purchase tickets, become a sponsor and/or make a donation at these events.
Golf scramble
CAMO's annual Golf Scramble is held at The Pines Golf Club in Orrville, OH rain or shine. Teams gather early in the morning for a complimentary breakfast before hitting the golf course. The game is followed by a lunch, silent auction, and raffle.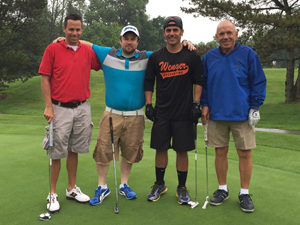 Salsa Sizzle
CAMO's Salsa Sizzle is an annual fundraising event held in August at the Wooster Inn. The night is filled with live Latin Jazz music, delicious Latin-inspired food, a celebrity bartending competition, and both a live and silent auction. All proceeds from this event benefit the programs and services which are in the most need of funding.
We put the FUN back into Fundraising!!  Please join us.
The 10th Annual Salsa Sizzle will be held at the Wooster Inn on August 18th, 2018 – make sure to Save the Date!
Tickets ON SALE now calling the CAMO Office at (330) 683-5956.
Interested in becoming a sponsor? Please contact us to provide more information to you.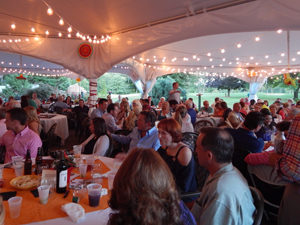 Nutrition program kickoff
On Saturday, March 10, 2018  we held our first fundraiser in Akron for the Nutrition Program. We were able to raise 15,000 to kick off the first year of the program. This event will be held annually.  Join us for an enjoyable evening with food, open bar, dancing, games, raffles, and auctions. Please save the date, and ask friends and family to come. This event will be held again in February or March of 2019.   Stay tuned for the date.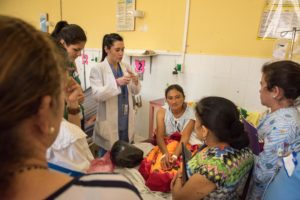 Cruise for a cause
(Date to be Anounced for 2018)
The Cruise For A Cause fundraiser takes place aboard The Fantasy Luxury Cruise ship in Pittsburgh, PA. The day includes a catered dinner, live jazz entertainment, dancing, and full bar while you cruise around on the Allegheny River.
This event is to provide funding for respiratory equipment, specifically, blood gas machines and ventilators for babies. At present, CAMO saves 150 babies from death each year.