Our annual fundraising activities give you the opportunity to show your support through participation. You can purchase tickets, become a sponsor and/or make a donation at these events.
In Concert Claude Bourbon!
September 26, 2018
Ready for a unique and talented take on a wide range of musical traditions? This Wednesday, September 26, 2018, join us with an evening of Medieval & Spanish Blues. The concert starts at 7:00 p.m.
All Proceeds go to CAMO. Helping the working poor of Honduras by providing medical services, education, and community development. The suggested donation is $15.00 advance and $20 at the door.
It will be held inside the Main Lodge, Sugar Lake Lodge 6881 Kniffen Road Painsville, Ohio 44077. Donated by Wellspring Management Group.
Call: 330-639-5113 for more information it would be helpful if you let us know if you can come so we can have a head count. Save the Date!
Evening of Jazz
(Formerly Cruise for a Cause)
Join us this September 29th, 2018 for an evening of jazz to support our Respiratory Program in Honduras. It will be a fun evening with Live Jazz, Horsd'oeuvres, Wine & Beer and Silent Auction & 50/50 raffles. This fun activity will be held at the 3rd Street Gallery 220 3rd St. Carnegie, PA 15106. Tickets are only $50/person available now by contacting Susan Shetter at 724-396-6482 or contacting her by e-mail: suzishetter@hotmail.com
This event is to provide funding for respiratory equipment, specifically, blood gas machines and ventilators for babies. At present, CAMO saves 150 babies from death each year.
Sponsor opportunities available!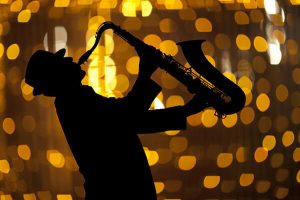 Raffle: A private vacation villa in Italy
Only 200 tickets will be sold! ($100 per Ticket)
This 100- year-old villa is located in what is known to be one of Italy's most beautiful villages, on the border of Umbria, Tuscany and Lazio.
Includes Saturday to Saturday 7 days and 7 nights
Offer valid for 2019 subject to availability
Sleeps 8 people in 4 bedrooms with 3 full baths
Comfortable mattresses, luxury towels and linens, goose down duvets, and extra pillows
Fully-equipped kitchen and vine-covered pergola
Torre Alfina is 15 miles from Orvieto and just 75 miles from Rome or Florence — perfect for day trips to Montepulciano, Montalcino, Sienna, Assisi, and more.
Only 200 tickets available, drawing will be held October 29, 2018.
Tickets ON SALE now calling the CAMO Office at (330) 683-5956 or:
Nutrition program kickoff
(Date to be announced)
On Saturday, March 10, 2018 we held our first fundraiser in Akron for the Nutrition Program. We were able to raise $15,000 to kick off the first year of the program. This event will be held annually.  Join us for an enjoyable evening with food, open bar, dancing, games, raffles, and auctions. Please save the date, and ask friends and family to come. This event will be held again in February or March of 2019. Stay tuned for the date.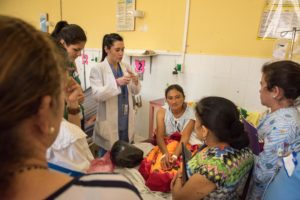 Golf scramble
CAMO's annual Golf Scramble is held at The Pines Golf Club in Orrville, OH rain or shine. Teams gather early in the morning for a complimentary breakfast before hitting the golf course. The game is followed by a lunch, silent auction, and raffle.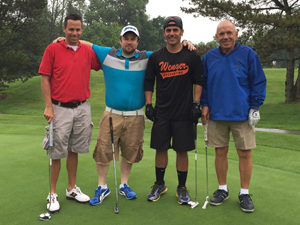 Salsa Sizzle
CAMO's Salsa Sizzle is an annual fundraising event held in August at the Wooster Inn. The night is filled with live Latin Jazz music, delicious Latin-inspired food, a celebrity bartending competition, and both a live and silent auction. All proceeds from this event benefit the programs and services which are in the most need of funding.