Our staff in the USA is small and consists of six employees. The purpose of CAMO USA is to procure medical supplies, equipment, other materials and monetary donations which support all our programs and projects in Honduras.   The Honduran staff has 38 employees who provide the services which are needed in Honduras, Central America to keep the daily operation available.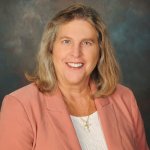 Kathryn Tschiegg
Founder CAMO USA & Fundación CAMO Honduras
International Director Fundación CAMO Honduras
Executive Director CAMO USA
Kathy Tschiegg is the founder of Central American Medical Outreach (CAMO)  as well as board president of the INSSA a for-profit organization where all the profit is given to the non-profit CAMO entities. CAMO was founded out of a duffel bag from her living room 25 years ago. CAMO is now a multi-million dollar international non-profit delivering education, medical services, and community development. CAMO provides more than 140,000 services per year in Honduras. Kathy spends half the year living and working in Honduras and the other half at CAMO's headquarters in her hometown of Orrville in Wayne County.
James Carperter
Operations Manager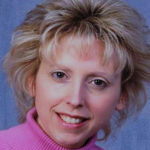 Sherry Warren-Ogg
Accounting
Sherry is a great addition to our staff as our bookkeeper and receptionist.  She comes to us with six years of previous experience in retail banking and is also a former licensed real estate agent and worked for a mortgage broker.  She retired from Smuckers after 30 years. She started with CAMO as a volunteer creating labels for our donated items in preparation for shipment.   Her heart for volunteer service led her to us.   She brings many gifts and talents and is an asset to our team.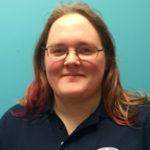 Katherine Amstutz
Operations Warehouse Coordinator
Katherine Amstutz volunteered with CAMO for 4 years before starting a part-time position in the CAMO's warehouse in July of 2015. Previously, she has worked in sports performance training with youth athletes, done various work and photography with an indoor soccer league, and interned in the physical therapy field. In addition to working at CAMO, she is also a youth pastor and taekwondo instructor, in which she has a 3rd degree black belt.  Kat is a great asset and keeps all of our donations in order and flowing through our system in preparation for shipment.  She is a vital part of our team.