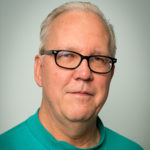 Ron Taggart
CAMO Board President
Ron Taggart is a retired entrepreneur and charter member of the Stow-Munroe Falls, Ohio Rotary Club.  After serving with the U.S. Army in Korea where he was cited for meritorious service,Ron served an apprenticeship in printing with a small rural Ohio newspaper.  With the knowledge gained from this training and a $400 loan from his father, Ron founded Printing Concepts, a commercia l printing and mailing business headquartered in Stow, Ohio.  With the help of a talented staff, Ron grew Printing Concepts from a one-person shop operating in a rented garage to a 50 employee operation housed in a modern 44,000 square foot facility.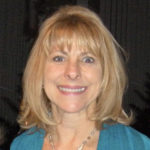 Ruth Brown
CAMO Board Vice President
Ruth Brown is a retired registered nurse whose background includes 20 years in administration, consulting and corporate quality assurance. She lived in Tegucigalpa Honduras for 5 years. She is a previous board member of CAMO.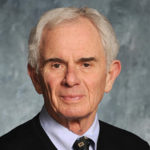 C. Brent DeVore
Ph.D. – CAMO Board Secretary
C. Brent DeVore served as President of Otterbein University for twenty-five years. He also served as Interim President of Greensboro College, President of Davis and Elkins College, Vice President of Hiram College and Executive Director of the Kent State University Foundation.  In recognition of his service on the boards of 23 national and local non-profit organizations during his career, DeVore was presented with the White House Call-to-Service Award for Lifetime Achievement.
A native of Zanesville, Ohio, DeVore holds a B.S.J. from Ohio University and M.A. and Ph.D. degrees from Kent State University.  He also served for six years in the Ohio Army National Guard.  He and his wife, Nancy Nikiforow, traveled to Honduras in October 2016 to work with counterparts in the development of the CAMO Academy for Professional Excellence.  They have four adult children, three grandchildren and reside in Columbus, Ohio.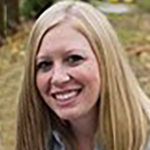 Morgan Durst
CAMO Board Treasurer
Morgan graduated from Kent State University with her BBA in accounting. After graduation she worked for a public accounting firm performing tax services, audits and other attest services for overfive years. While there she earned her CPA from the State of Ohio. Morgan was recruited by her client FEW Automotive Glass Applications, Inc. and is currently serving as their corporate controller. She is a member of the AICPA, the Ohio Society of CPAs and the Millersburg Lions Club. She resides in Millersburg with her husband and young daughter.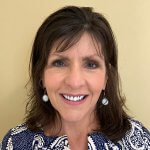 Beth Miller
Beth has been the owner of Everything Engraved in Wooster since 2014 and has been involved in numerous volunteer committees and projects since moving to Wooster in 1991.  She holds a Ph.D. in Pathology from The Ohio State University and worked in research before retiring to raise her four children.
Glenda Lehman Ervin
CAMO Board Member And Marketing Advisor
Glenda Lehman Ervin is the Vice President of Marketing for Lehman's and the daughter of company founder Jay Lehman.  She is responsible for the advertising, marketing and media relations for the multi-channel business.
After working as a journalist for several years, she joined a Fortune 200 company, returning to Lehman's in 1996.  She graduated from Taylor University with a double major in journalism and English and received a master's from Indiana University.
Ervin serves on a number of volunteer boards and has taught Junior Achievement classes in the local school system for several years.
Ervin has been named a YMCA Woman of Achievement, as well as a Rainmaker, and in 2008 she received the Distinguished Sales and Marketing Award from the Sales & Marketing Executives International.  She has done speaking engagements on Lehman's and multi-channel marketing all over the country.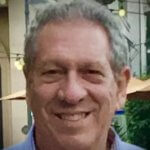 John Michael Weeman
CAMO Board Member
John started Wooster OB/Gyn in Wooster Ohio. Dr.Weeman recently sold his business and continues to work part-time. He has served on many boards during his career as an OB/Gyn doctor.  He enjoys travel, family, and friends.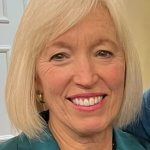 Mary Anne Orcutt
CAMO Board Member
MaryAnne Orcutt, Ph.D. is a psychologist who is mainly retired after 43 years of practice.  She was owner of a private practice employing eight  psychologists in Columbus.  She specialized in couples and family therapy, adults, and executive coaching, and she served on the medical staff of two hospitals.  She started her career in community mental health, ultimately serving as Co-Executive Director.  She has served on several boards , including serving as President, Chair of a Personnel Committee, and Chair of the Ohio Psychological Association Ethics Committee.  She has provided psychological continuing education, training, and supervision for psychologists, physicians, and other mental health professionals. She and her husband have two adult children, and two grandchildren.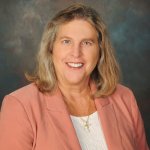 Kathryn Tschiegg
R.N., B.B.A. - Executive Director/Founder
Kathryn Tschiegg, the founder and International Director of CAMO, first began her mission out of a duffel bag in her living room in 1992.  After many years of hard work and establishing relationships, CAMO is now a multi-million dollar international non-profit organization delivering education, medical services and community development in Honduras and also provides more than 130,000 services to those in need.
Kathy, a registered nurse, joined the Peace Corps and spent two years in Honduras working in a public hospital. After witnessing two years of preventable deaths, she returned to the U.S. ready to put the experience behind her.  For the following 15 years, she worked as an emergency, trauma and surgical intensive care nurse at Aultman Hospital. During this time she was recognized as employee of the year and also received the outstanding alumni award.  However, the memories of Honduras continued to follow her and she became determined to develop a system that would deliver sustainable quality care to the poor of Central America. She returned to college for her business degree and upon completion, she founded CAMO and incorporated it as a 501(c) 3 in May 1993.
Kathy's tireless work has earned her several awards and recognition. She was awarded the Outstanding Medical Professional of the Year by the Stark County Medical Associations–the first ever nurse to receive this honor. In addition, she has received two Paul Harris Awards from Rotary International and has been recognized by Peace Corps for her dedication to development work.  She also received recognition by the First Ladies of Honduras, Ministry of Health, Ministry of Finance, Ministry of Labor and the Congress of Honduras. Additional awards include the 2009 Athena Award and 2010 outstanding Alumni Award of all Graduating Classes of Orrville High School. In January of 2013, she received the Real Award for General Medicine sponsored by the Gates Foundation, Medtronic, Maximo and Save the Children. On September 4, 2013, the Congress of Honduras honored her with the Congressional Award.  Kathy continues relationships with congressmen, Ministers of Health and other members of the Presidential Cabinet in Honduras to further continue the betterment of the Honduran healthcare system and growth of its people for a better lifestyle.
Kathy spends half of the year living and working in Honduras and the other half at CAMO's headquarters in her hometown of Orrville, Ohio.
In her limited spare time, Kathy treasures time with family and friends.  She also enjoys woodworking and creating one of a kind pieces of art, flower gardens, biking, hiking, and traveling. She loves the challenge of taking something and creating a simple, streamlined one of a kind piece of art, craft and sometimes a space to reflect the simple beauty she sees around her every day.