Our annual fundraising activities give you the opportunity to show your support through participation. You can purchase tickets, become a sponsor and/or make a donation at these events.
Golf Scramble
On June 12, 2021
CAMO's annual Golf Scramble is held at The Pines Golf Club in Orrville, OH rain or shine. Teams gather early in the morning for a complimentary breakfast before hitting the golf course. The game is followed by a lunch, silent auction, and raffle.
We are having the golf outing conducted with social distancing due to the coronavirus. We encourage you to prepay your registration, for more information call our offices (330) 683-5956 or (330) 621-1522
Thank you for joining CAMO´s 16th, Annual Golf Scramble
We are looking forward to seeing you there!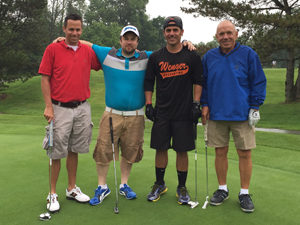 Salsa Sizzle
We are currently reimagining Salsa Sizzle due to the coronavirus and the social distancing measures. Details are to follow.