Our annual fundraising activities give you the opportunity to show your support through participation. You can purchase tickets, become a sponsor and/or make a donation at these events.
Food For Healing
On March 23, 2019 at the SYB Party Center in Stow, we will be holding our second annual Food for Healing fundraiser to support the CAMO Nutrition Program. With the money supporters contributed last year, CAMO has been able to kick-off important nutrition initiatives in Santa Rosa and surrounding communities. As a result, severely malnourished children, adults and families can now receive the nutritional care they so desperately need. Medical and teaching professionals are receiving essential nutrition training. But the needs are immense, and there is so much more that needs to be done.
Please join us for an evening of fun, to celebrate the commitment and success of our friends in Honduras, and raise financial support for a program that restores health and hope.
Tickets ON SALE now calling the CAMO Office at (330) 683-5956 or: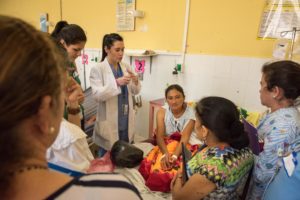 Golf Scramble
On June 8, 2019
CAMO's annual Golf Scramble is held at The Pines Golf Club in Orrville, OH rain or shine. Teams gather early in the morning for a complimentary breakfast before hitting the golf course. The game is followed by a lunch, silent auction, and raffle.
Thank you for joining CAMO´s 14th, Annual Golf Scramble
We are looking forward to seeing you there!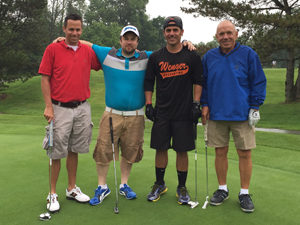 Salsa Sizzle
On August 24, 2019
CAMO's Salsa Sizzle is an annual fundraising event held in August at the Wooster Inn. The night is filled with live Latin Jazz music, delicious Latin-inspired food, a celebrity bartending competition, and both a live and silent auction. All proceeds from this event benefit the programs and services which are in the most need of funding.