"After seeing firsthand the impact CAMO was making in Santa Rosa de Copan in 2019, I longed to bring the CAMO model to Subirana, Yoro. And with the help of Kathy Tschiegg, Jose Bautista, CAMO USA and Fundacion CAMO, the Yoro Project was born with the goal of bringing hope to the forgotten in the Yoro region."
Rachel Foltz, CAMO international volunteer and Subirana advocate
Beginning of CAMO´s intervention in Subirana
In 2019, Kathy was presented with the Yoro Project by the Foltz and Cox families and was impressed by the families' commitment to support the people of Subirana. She then was asked to consider replicating the CAMO model in that area so she passed the petition to the US board of Directors which approved it. Once this decision was made, CAMO's staff led by Jose Bautista, CAMO's Executive Director, traveled to Subirana to evaluate the area's needs firsthand, view the health center and meet the community leaders.  The idea of replicating CAMO's model in the area was determined to be feasible and a cooperation agreement with the Foltz and Cox families was signed.
Subirana is a community of approximately 3,000 people located in the mountains of the Yoro department of Honduras. The families there support themselves by operating small shops or owning or working on coffee farms. CAMO's partnership will focus on the development of a five year plan in Subirana to fill in the gaps of community projects such as the health center and rural school needs.
I want to donate
Our five year plan to support Subirana: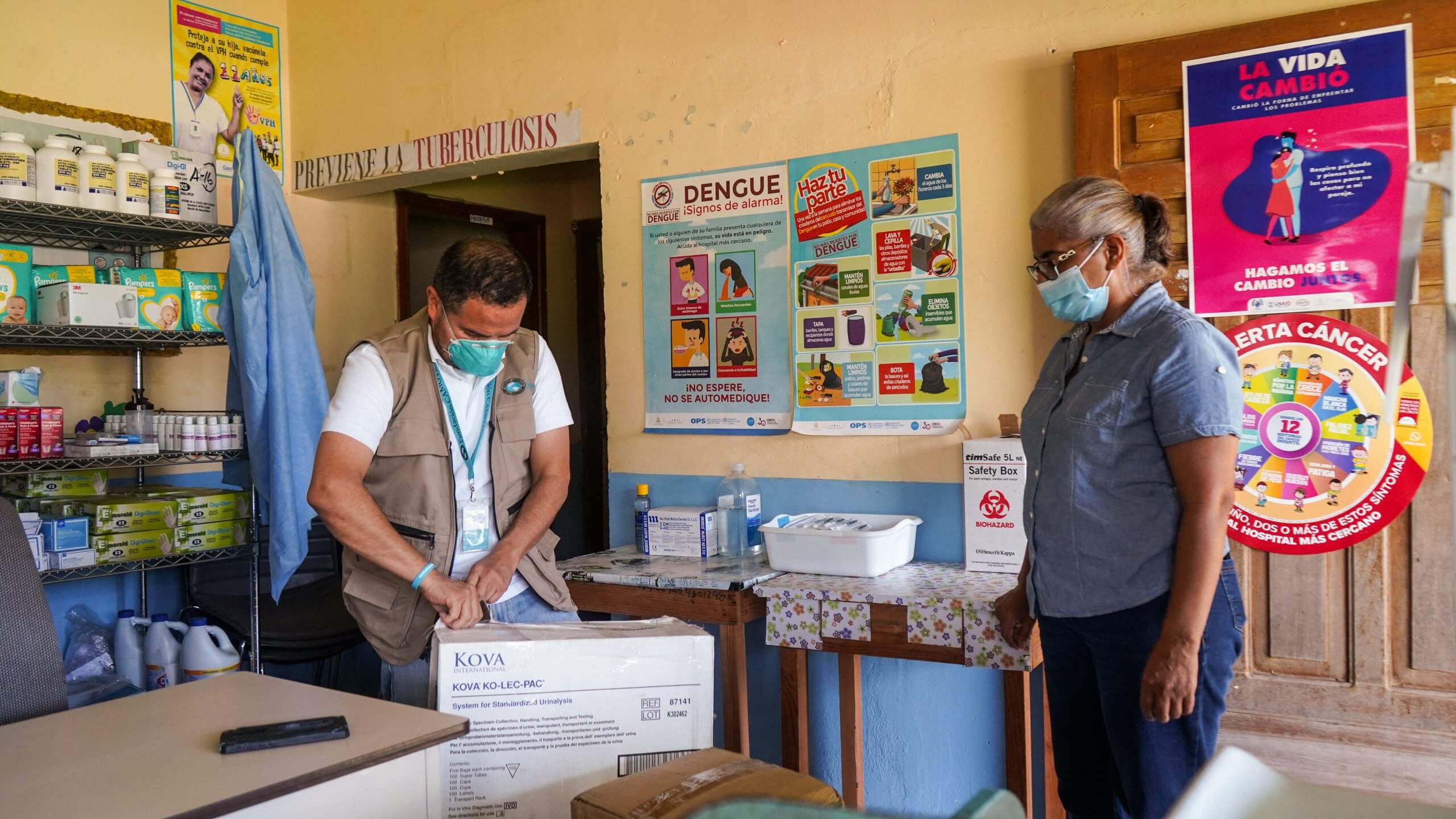 1. Equip and remodel the public health center.
Currently, Subirana only has one public health center that provides childhood vaccinations and limited medical care not only to the Subirana community, but also to more than 15 other rural communities located higher up in the mountains. The clinic facility is in need of many structural improvements and is lacking in medical supplies and equipment. It is served by one doctor and two nurses. The clinic currently offers general consultations, vaccinations, minor treatment options and pharmacy. Fortunately the clinic has additional space which can be used to expand the facility to include dental services, ultrasound, x-rays, TB testing and other clinical needs. CAMO will also support the clinic staff by providing continuing education programs in the areas of greatest need.
2. Develop a community improvement plan based on a study of the social needs of Subirana in the areas of health and education.
Rachel's Testimonial
"I was thirteen years old when I traveled to Honduras for the first time.  Throughout my teen and young adult years, I continued to take week-long trips to Subirana, Yoro, traveling with my father and family friends.  My heart was changed as I saw the area's needs."
By 2017, we knew God had greater plans for us in Subirana beyond providing clothes and food. We wanted to partner with the people of Subirana to create a generational impact in their community. Over the years, we began to see the greater needs for healthcare, education, and community development programs as these families shared their desire to provide a better life for their community.
Back home in the States, I completed my education and served as a Physical Therapist Assistant at a nursing home. Each day while driving to work, I prayed for an opportunity that would combine both my love for therapy and my love for Honduras. One year later, I was introduced to CAMO and volunteered in Santa Rosa de Copan, teaching therapy techniques to local nurses. I knew then that this was the model we had been looking for to make an impact in Subirana and the surrounding communities. In the near future, as an answer to prayer, I will be moving to Honduras to assist with the implementation of these programs".
How can you help this projects?
If you would like to support this project, here are some ways to consider:
Become a recurring donor. Follow this link to a form to complete and choose the amount you would like to give.
Give an annual donation by mailing a check to CAMO
Donate new or gently used equipment for the health clinic and school.  Our needed items include: wheelchairs, walkers, canes, masks, gloves, hand sanitizer.
Volunteer internationally or locally with CAMO's facility in Orrville, Ohio.