Emanuel, Neurosurgery Patient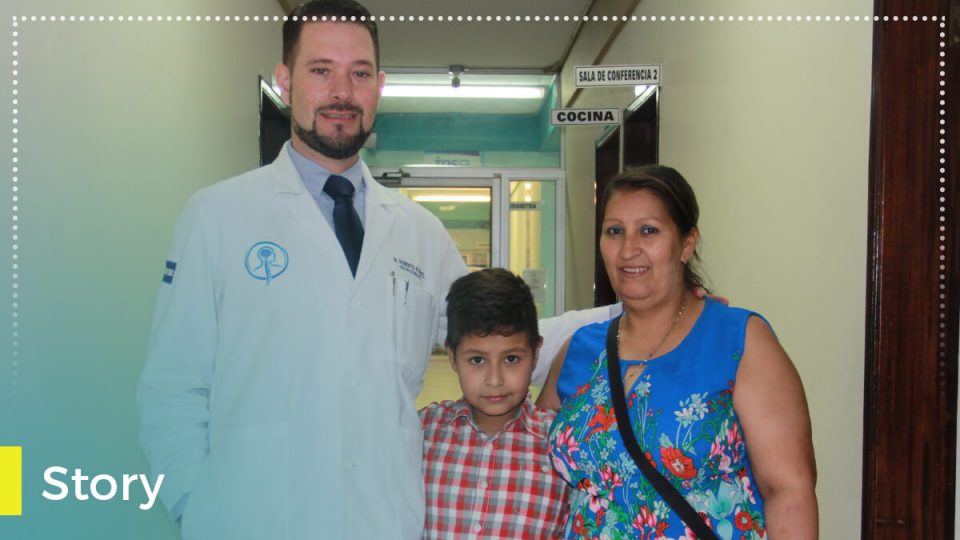 When seeing Emanuel de Jesus standing there by his mother and Dr. Alvarez, all we could think was this: anything is possible. Emanuel is one of the first patients Dr. Alvarez saw in the early years of the neurosurgery program CAMO founded at the Hospital de Occidente of Santa Rosa de Copán. In 2009, he was born with hydrocephalus (a condition in which fluid accumulates in the brain, enlarging the head and sometimes causing brain damage).
Emanuel was diagnosed with this condition at birth, so Dr. Alvarez quickly performed the essential surgery: placing a valve to drain the liquid from his head. Emanuel's mother, Sandra, admits that this was perhaps the most difficult moment of her life. She also expresses the sorrow she felt when watching other children develop and learn to walk, while her beloved child struggled just to make small movements.
But in the years since that difficult beginning, Emanuel has made amazing progress. Thanks to Dr. Alvarez's early intervention and follow-up treatments, as well as to weekly therapy sessions at Teleton (the rehabilitation center in Santa Rosa) and at-home exercises, Sandra slowly began to see significant improvement in Emanuel's abilities.
Now, Emanuel's progress amazes all of us. Not only is he walking and running, but he is also able to live a normal life, doing typical things that nine-year-old boys enjoy: he is a proud third grader and loves to play soccer. We are profoundly thankful that Emanuel has been able to receive this life-changing treatment through CAMO's neurosurgery program in Santa Rosa de Copán.