CAMO In Focus, Mar-Apr 2022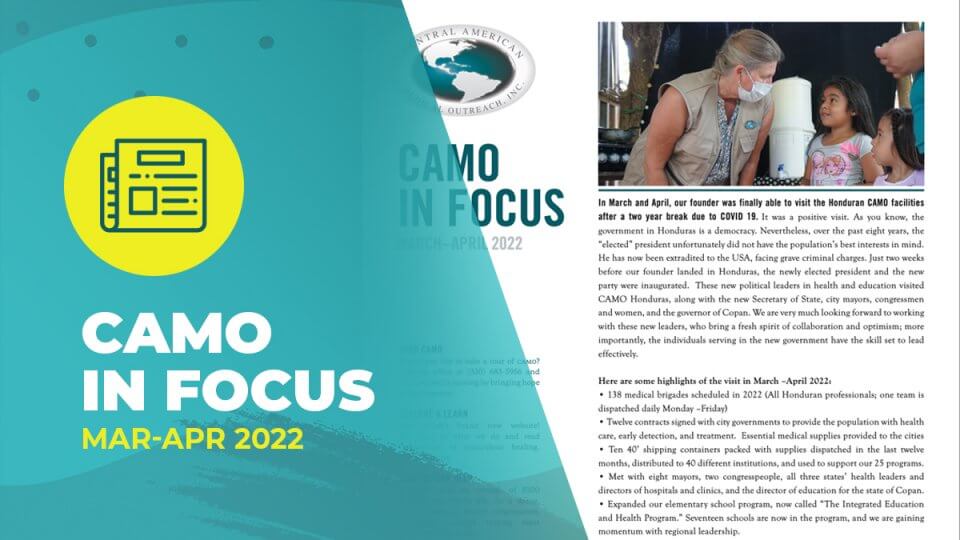 In March and April, our founder was finally able to visit the Honduran CAMO facilities after a two year break due to COVID 19.
It was a positive visit. As you know, the government in Honduras is a democracy. Nevertheless, over the past eight years, the "elected" president unfortunately did not have the population's best interests in mind. He has now been extradited to the USA, facing grave criminal charges. Just two weeks before our founder landed in Honduras, the newly elected president and the new party were inaugurated. These new political leaders in health and education visited CAMO Honduras, along with the new Secretary of State, city mayors, congressmen and women, and the governor of Copan. We are very much looking forward to working with these new leaders, who bring a fresh spirit of collaboration and optimism; more importantly, the individuals serving in the new government have the skill set to lead effectively.