Do you know where your coffee comes from?
The majority of the coffee worldwide is harvested by hand, a labor intensive process performed by seasonal workers who, in Honduras, make only $8.19 per day. In the US we take for granted that our coffee comes to us free of suffering, but that is often not the case.
We cannot change the world, but we can do something about it, we can create a win-win-win situation where the growers and workers get more money, provide more job opportunities for Hondurans and you get a great cup of quality organic coffee.
CAFÉ CAMO
This high-quality organic coffee is grown, harvested, roasted and packaged by Hondurans in good working conditions.
Buying Café Camo is a way you can support our services while feeling good about where your coffee comes from.
BUY NOW
Where our coffee comes from
The Beatriz farm, founded in 1970, is located in the community of Buena Vista in the municipality Macuelizo, department of Santa Barbara, Honduras at an elevation between 1000–1200 meters. The quality of CAFÉ CAMO stands out in its fragrance, aroma, taste and a pleasant after taste, resulting in popularity with the local and international market.
100% Organic
The Beatriz Farm began its conversion process to organic production in 2000 contributing to the environment with its sustainable production system, certifying the farms with the certifications of: ORGANIC (for sale in USA and Europe), and small producers. The cooperative helps between 2000– 2011 small growers and their workers to make a living.  We hope that CAFÉ CAMO not only is a great cup of coffee but also each bag sold will help bring services to these farmers and their workers.
Our Selection
In a blind coffee tasting with 4 individuals from different coffee cooperatives came together to assist CAMO in the selection of our coffee. A blind tastings was done of 26 different coffees and of these coffees CAFÉ CAMO low acidity came in number one and the medium roast came in number two.   We have secured one of the top coffee experts to do quality assurance of each lot of coffee.
Quality Assurance
CAMO has contracted a specialist in Coffee and the expert in all the process to assure a quality bean in every lot which is processed for Café CAMO. His services include the process listed below.
Roasting area:
The application of the roasting protocol:  This is achieved by the transformation of chemical and physical properties from green coffee beans to roasted coffee beans. During the roasting we document the physio-chemical changes, the entire endothermic-exothermic process, its caramelization, the development of aromas, to take it to where the coffee exposes its best potential.
Coffee grinding:
Coffee grinding has a special treatment, we roasted coffee beans according to preparation or infusion method, the ground for an espresso machine is different than grinding for a percolator filter and different to the grind for a preparation in a French press, aeropress, between other methods. All this by the amount of organic particles dissolved with hot water, depending on this a coffee can feel very heavy or strong on the palate or very light or light.
Coffee packaging:
The packaging of coffee also has its peculiarity, a coffee after grinding it must be packed immediately because in the same way it starts to lose its attributes. It is then that a very important role begins to play type of packaging and Café CAMO offers its customers different types of packaging. (laminated, trilaminated, with valve, with bellows with ziper etc.) This type of packaging keeps your coffee for a longer period and allows you to enjoy a cup of coffee always fresh and preserved.
Passion for Quality:
Certification of micro lot: Through our QA contract with experts services we guarantee coffee importers (international buyers) that the product we are acquiring meets the sensory and preparation requirements. This is done by testing the micro lots of coffee being used for CAMO Café.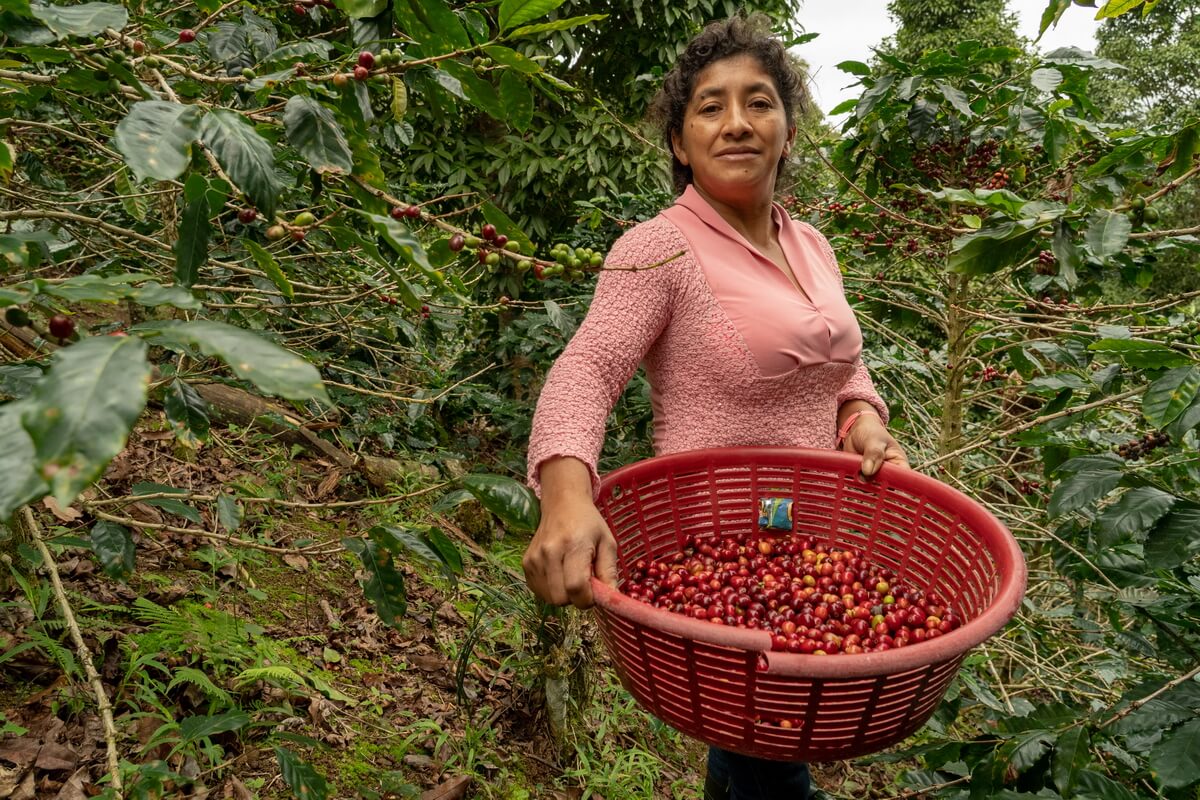 CAMO AT A GLANCE
5000
Boxes of medical supplies donated
200
Pieces of medical equipment donated
1500
Students with learning opportunities