CAMO team provides plastic surgery for Hondurans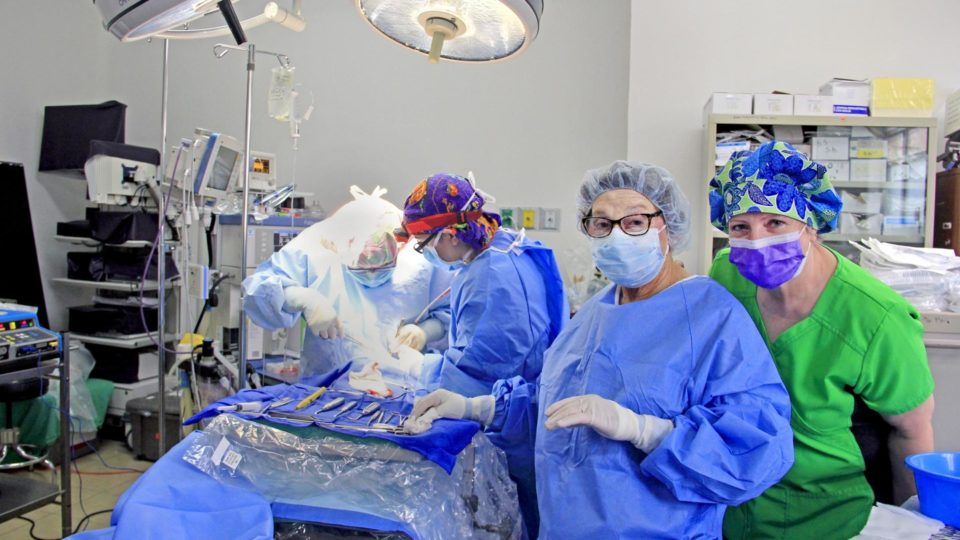 http://www.the-daily-record.com
Editor's Note: This the first in an occasional series about local participants in medical missions trips by the Central American Medical Outreach (CAMO), which is headquartered in Orrville.
The journey started Saturday morning at 3 a.m. with a trip to the Akron/Canton Airport, where local volunteers came together to board a flight to Atlanta. In Atlanta, they met up with other volunteers from around the country for a total of 21 people. The adventure continued with a quick run to make the gate to the final destination of Honduras. This was the easy part.
On arrival in Honduras, everyone waited patiently as the process through customs took two hours, but this gave everyone time in line to talk. CAMO staff was there to help them through the maze. Deb Miller and Nancy Likens from Wayne County communities boarded the bus with 21 other people.
Nancy Likens, a retired operating room nurse from Wooster Community Hospital is now serving her 18th trip with CAMO to Honduras. Deb Miller, also an OR nurse for the Wooster Eye Clinic, is serving her 11th trip with the plastics surgical team.
The long winding ride was longer than all the other years due to road repairs, single line traffic and pot holes in which you could easily lose an axle. A normal two-and-a-half hour trip turned into a four-hour voyage.
The next day, the plastic surgical team had no time off. Everyone woke up early to evaluate 58 people who had been waiting months and years for treatment of facial deformities.
After an eight-hour day of consults and difficult decisions, only 20 people would be selected.
On Monday, all teams were up by 5 a.m. The plastic team, led by Dr. Linda Camp, a plastic surgeon, includes Laurie Kemper RN and Dr. David Dycus an anesthesiologist from Indianapolis, as well as Jean Morgan and Era Fedak, nurse practitioners from Canton. They ended their day at 7 p.m., exhausted, but with smiles, because they had provided five patients repaired deformities and hope for a better future.
Over the next four days, the team hopes to bring more blessings and services to others.
I sat across from Deb and Nancy at breakfast and asked them how they felt about their return to Honduras and service with CAMO. They both look at each other and tears filled their eyes "Good luck Kathy putting this into words."
It is the hugs we receive from the Honduran staff, as if no time has passed between the years, and the love that is felt for us and our Honduran counterparts. The gratitude of the patients and knowing that you have made a profound difference in someone's life is indescribable. Only the look in the eyes of Nancy and Deb, the softening of their face, the melting of their heart and the tears in their eyes could capture the profound compassion they show for others.
CAMO is grateful for all of our volunteers and donors who have a part in making this world a better place. This work can only be done through empathy, communication, mutual respect, understanding and love for each other.
CAMO is blessed to be surrounded by such extraordinary people.