Relationships keeps them coming back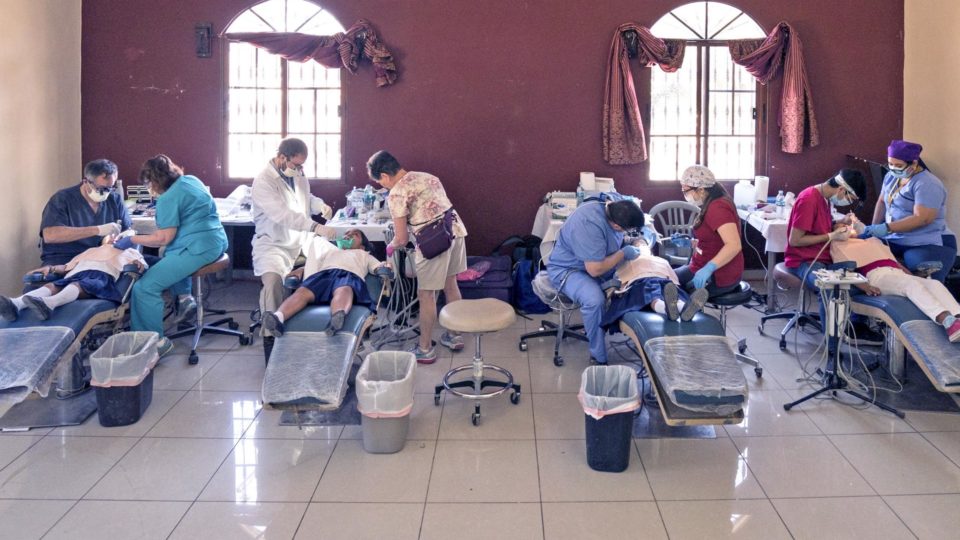 http://www.the-daily-record.com
Editor's note: This is the second in an occasional series about local participants in medical missions trips by the Central American Medical Outreach (CAMO), which is headquartered in Orrville.
Wayne County has been described as an island. Some people say it is hard to be part of the island, but from what we see at CAMO it is a wonderful caring place where people think beyond themselves.
Recently I spoke with the three people on the dental team who are from this Island of Wayne County. Dr. Nick Relle, DDS, second-year volunteer, and Cindy Mullet, a 17-year volunteer, both from Wooster. Loretta Erb is an 18-year volunteer from Dalton. What keeps them coming back to Honduras to serve on the dental team? One word would summarize this for them — relationships.
Their shared attitude toward service is deeply embedded within them as they walk side by side through an undeniable journey of faith. Remarkably, all of them recall the one individual that brought them together.
At different times, Dr. Mark Gustafson, DDS, had reached out to each one and invited them to join the dental team, most recently Nick. So even though Gustafson has moved on after more than 23 years of service with CAMO, he is with us in spirit as we go out to the villages.
Is it easy? No. Nick shared that he normally has no problem sleeping. But after his second day out in the villages, he became upset at the conditions, and tossed and turned through the early hours of the morning, thinking about what possible solution there might be.
He imagined getting rid of the Puperias, the small make-shift mom and pop stores in front rooms of adobe houses that sell basic staples, but also lots of sugar candies. Maybe if these candies were no longer around, the teeth of the children would not be rotting. But, eliminate one problem, and you create another. Such problems have no simple answers.
So, despite the fact that development and environmental change are years behind, CAMO keeps moving forward. We have visions of a nutritionist joining the 64 dental brigades that reach out to rural villages. A nutrition program allows us to bring nutritional education to the families and children of these areas for the first time ever. This is just one step forward of many more to come.
Loretta and Cindy shared stories of their annual return, which now extends more than 17 years for each of them. Upon their return, those people who have known them for years are anxious to greet them with hugs and kisses.
Whether it is the women in the laundry who have received needed work gloves from them, children who have their picture taken by Cindy year after year, or children who get relief from toothaches, Cindy and Loretta find themselves embraced by old friends every time they return. Such relationships have no barriers due to culture, religion or political belief. All the pettiness of the world disappears in these moments of reunion.
The dental team includes others who are not from the Island of Wayne County, but are certainly part of the family brought together by this bond and love of service. They are Steve Fabry, DDS,, Grant Turner DDS, Linda Louttit, and Angie Stasik, all from different parts of Ohio; Kathy Brynes is from Massachusetts; and Barbara Mckee from Kansas. They are joined by six dentists and CAMO staff from Honduras.
This dental team is one of seven specialty teams this week. Together they care for and provide resources to the CAMO Honduras Dental Staff, so that week after week they can continue to treat more than 9,000 children per year. This week alone, the combined dental team will treat more than 600 children.