CAMO In Focus, Nov-Dec 2021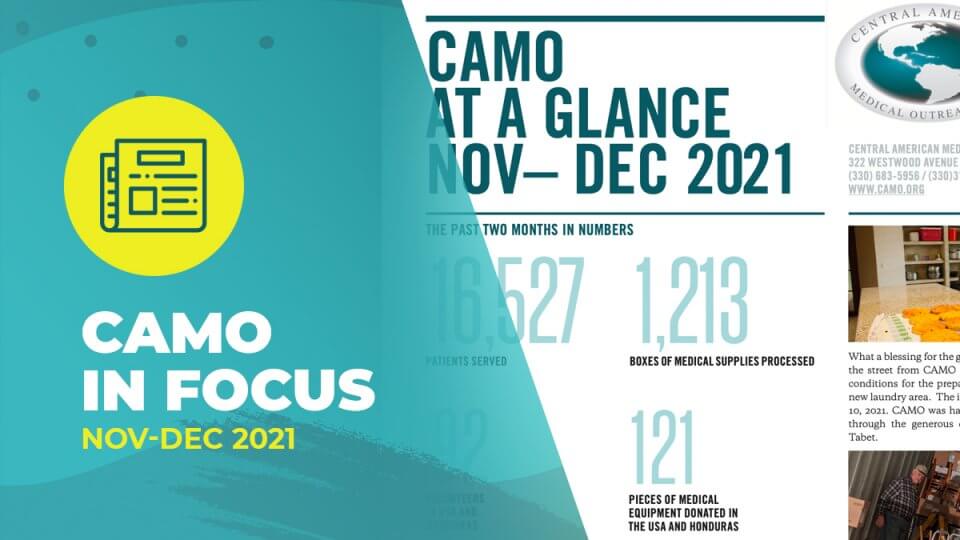 LAST YEAR AT THIS TIME WE WERE FINDING DISPLACED FAMILIES WITH NOWHERE TO GO.
Their belongings were gone, their ability to provide for their families destroyed by the shutdown and hurricanes. Thousands of people were homeless, sleeping next to the river, afraid of having their children attacked by snakes. On top of that, many heads of the family lost their jobs at the farms due to the floods. Such was the case of Josuè Ezequiel Amaya who once felt hopeless but now is sleeping in a safe place with his family.