Heidi's Story – Orthotic And Prosthetic Lab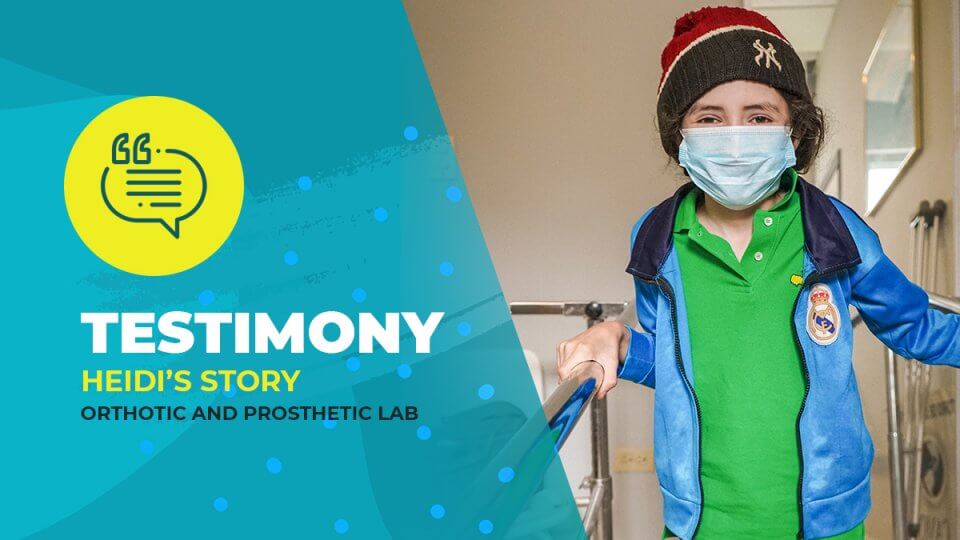 Heidi Marisol is from a small village called La Encarnación Ocotepeque, Honduras. Her father carried her to our facility asking for help with her clubfeet which made it hard and painful for her to walk around and play like any other kid. Dr. Marco Tulio Rodriguez provided an orthopedic evaluation. Immediately, our orthotic and prosthetic lab started to design a pair of special comfort and containment orthotic devices for her. After several appointments, we also noted that Heidi had nutritional needs; she was placed under the care of our nutritionist Bianca Ramirez. Heidi finally received her orthotic devices. After trying them for the first time she couldn't stop dancing and spinning around. With a twinkle in her eyes she told us she wants to be a ballerina when she grows up. Our team recently visited Heidi at her home. Her mobility has improved so much; she now feels comfortable walking around.
Thank you to everyone who chooses to support our cause: to bring hope to those in great need.